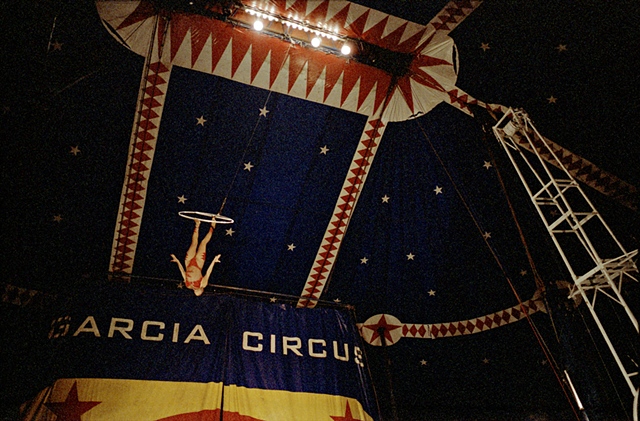 My Aunt Martha gave me my first camera. A salesman at Service Merchandise convinced her she needed a complicated SLR, but she could never even figure out how to load it with film and was always turning to me for help. Eventually the camera just moved in with me, and she ended up with a point-and-shoot that I still had to load for her.
I went to college at Birmingham-Southern but never took any art classes. I have a B.A. in English and history.
Beautiful images in the movies are what originally got me interested in pictures. During my last year of college, a Utah photographer named Bruce Hucko inspired me to take photography seriously.
I work primarily with a Hasselblad Xpan camera. It shoots a very wide, panoramic image, much like a Panavision movie screen, which allows me to follow my original interest in cinematic imagery.
I'm not obsessive like Garry Winogrand, but I try to follow his compositional strategy of paying attention to what gets in the frame and not worrying about anything else.
I still shoot film.